---
In order to expand students' global view, we have agreement for the exchange program with the partnership schools; Carnegie Mellon University (USA) , Bauhaus University Weimar (Germany) , Academie Minerva School of Fine Art & Design, Hanze University Groningen (the Netherlands), Hong Kong Baptist University (Hong Kong), Oulu University of Applied Sciences (Finland) and University of Hertfordshire (U.K.). We exchange the students every year. Also, we are affiliated with Boise State University (USA), Southern Taiwan University of Technology (Taiwan) and Dailian Zhiyuan Zhongxin(China) as academic partner school. School staff and students deepen exchanges through the seminar, workshop and exhibition.
Carnegie Mellon University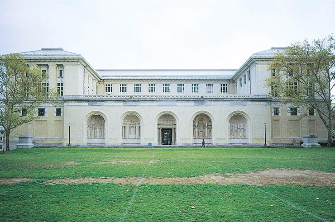 Carnegie Mellon University locates at Pittsburgh, in Pennsylvania in American East Coast. It was created from an amalgamation of Carnegie University noted for its engineering and art faculties, and multiple other universities with distinct styles in the liberal arts. Later in 1976, it was founded by the contribution from the Mellon Foundation. We have an exchange agreement with the Department of Art of the College of Fine Art which has a reputation of high educational standard and is ranked 5th in the USA. Since CMU provides flexible curriculum, there are no requirement stick to specified course such as sculptures or painting. So, students are able to master expressional technique in a variety ways. In the wide open campus on a hill, there are historical and modern architectures in an academic atmosphere. Students coming from all over the world dedicate themselves to create there.
Bauhaus University Weimar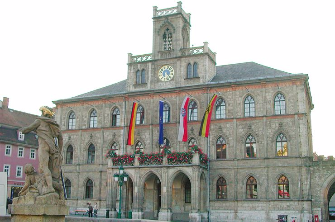 For the aim of educating art and design synthetically, this Bauhaus University in the art rich city of Weimar in Germany was established in 1919. It established under the principle called "Art and Technology, New Unification", aiming at a future design in upcoming engineering period and functional architectures. Abstract painter of Wassily Kandinsky and Paul Klee, Johannes Itten known as a theorist of the color, Moholy Nagy of a kinetic artist, Marcel Breuer and Mies van Der Rohe as architectures are all master artists represented the world design and art in the 20th century. Those artists engaged in education at this university. Students are having contact with artistic culture in Weimar and aspiring to becoming creators flying ahead to the world in this university which has both tradition and cutting-edge technology.
Academie Minerva School of Fine Art & Design, Hanze University Groningen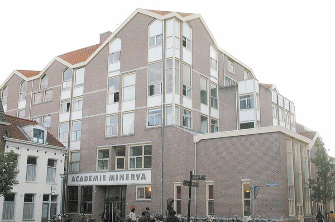 Hanzehogeschool (Hanze University Groningen) has a long history of more than 100 years in northern Netherlands. It is consisted of four fields of universities of art, architecture, music and education. Academie Minerva School is one of the most prestigious art schools in the Netherlands belonging to Hanzehogeschool. It is known the professional educational university for art and design including digital media art. It locates in Groningen which is the castled city in the medieval times surrounded by canal. In the graduate school, each student has his/her own studio and creates diverse artworks. They lead the modern art in the Netherlands taking over tradition from the masters such as Rembrandt, Vermeer, Rubens, Gogh, and Mondrian.
Academy of Visual Arts, Hong Kong Baptist University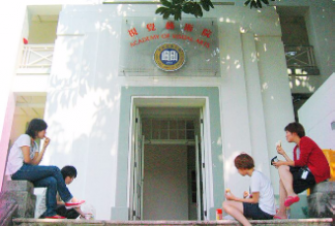 Academy of Visual Arts was established in 2006 as Visual Arts department of Hong Kong Baptist University. It locates at the former historic Royal Air Force Officer's Mess. There are 20 school buildings standing in the site of 3,000 square meters. It features the curriculum combined tradition and advanced technology as well as art and design.
Oulu University of Applied Sciences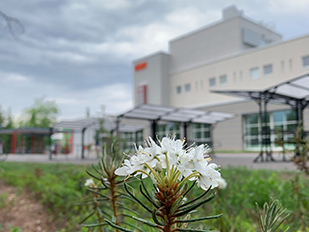 Oulu University of Applied Sciences is one of the largest universities of applied sciences in Finland. About 300 exchange students and 100 exchange lecturers and other staff members from all over the world visit Oulu University of Applied Sciences every year and fall in love with the capital of Northern Scandinavia.
University of Hertfordshire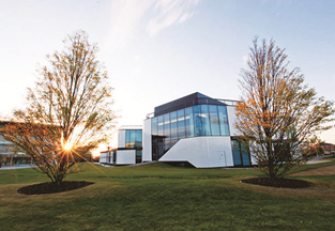 In 1992, Hatfield Polytechnic was granted university status by the British government and subsequently renamed University of Hertfordshire.
Being one of the most technologically advanced institutions in Europe, Hertfordshire's enrolment has steadily increased since it was awarded university status. With a student community of over 25,130 including more than 5,200 international students that together represent 100 countries, the university has a global network of over 165,000 alumni.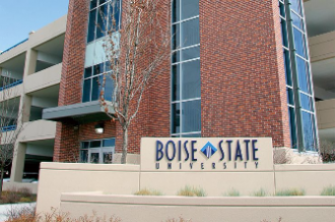 University is located in the north-western city of Idaho in the USA, consisting of eight colleges including 180 departments. It is known for one of the most attractive university in the western America because of the distinguished faculty and the convenient location. The number of students is about 18,600 including the international students from more than 60 countries. It provides the high level and practical instruction, which is useful for the real world.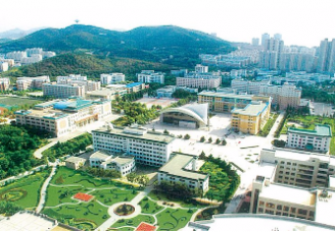 University was founded in 1984 as one of the latest university in China, providing the higher education of 14 fields such as economy, business, liberal arts, literature and science in addition to engineering faculty which is priority field. It plays a large role of creating the chance of education for the ethnic minority.
Southern Taiwan University of Technology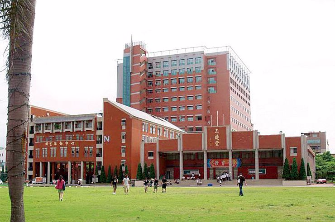 STUT was founded in 1969 as College of Engineering. It is now a comprehensive university, having a total of four colleges – Engineering, Business, Digital Design and Humanities & Social Sciences, 11 graduate institutes and 18 research centers. It has about 18,000 students enrolled, of which over 170 are international students. Its campus is located in an area with the beauty of the countryside and the convenience of metropolitan life in the north-eastern suburb of Tainan City in Taiwan.